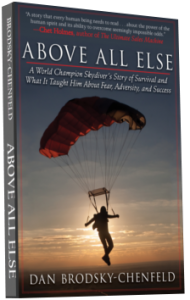 Above All Else 
Author – Dan Brodsky-Chenfeld
Author website:  http://danbrodsky-chenfeld.com/
Publisher:  Skyhorse Publishing
Review:
There are a million biographies out there that are inspirational and awe-inspiring, but there are only a few that pay homage to the one thing that we all need to be successful in whatever we do, simply deciding to commit ourselves to achieving our goals.
Above All Else is the story of Dan Brodsky-Chenfeld's journey from becoming a skydiver to achieving numerous world championships, along the way transforming the sport into a positive community that understands the importance of building relationships even while in competition.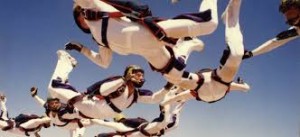 What makes it all the more poignant is the obstacles he had to overcome to achieve his goals. In the middle of his career as a competitor struggling to become a world champion, he was one of only six skydivers to survive a devastating jump plane accident while training with his team "Airmoves" at Skydive Perris in Southern California. The injuries that he survived would have ended most skydiving careers, and most of the story revolves around surviving and rededicating himself to achieving a world championship.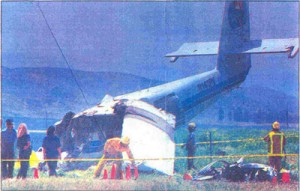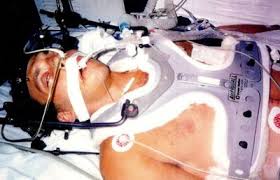 What makes the book a great read is the motivations and feelings you can take away from it. You don't have to be a skydiver to appreciate his tenacity in bringing success into his life. Some of the best lessons in his life are in things that are non-skydiving related, such as his experiences in college and with acting. There are wonderful tid-bits of information in these passages that relate to anyone that may be in school or are in training from anything to being success in business to being a top athlete in whatever environment that the reader may be in.
There are some wonderful spiritual aspects to the book that are extremely poignant, especially in losing one of his "Airmoves" team mates, James Layne. This gives the book a soul that wipes away all of the "Hey, look how great I am" attitude that comes from other motivational biographies out there.
The book is divided into two sections. The first is the story of his life and competitive career. The second is dedicated to outlining the detailed planning used to achieve that success. For anyone trying to achieve any sort of success in life, whether in business, competition, or simply making their life better, the second half is basically giving away all of his years of experience in becoming successful for the cost of a paperback book.
Then again, that's how Dan thinks. Ultimately his story goes to show that success is best achieved by not only raising the level of competence in yourself, but by bringing the level up with everyone around you. It's painfully obvious that for all the success in his career as a professional competitive skydiver, the bar by which most motivational books rate success wasn't met. That of becoming independently wealthy.
Therein lies the brilliance of his message. There's a collective shrug of "So what?" when it comes to money. In fact, his ability to forgo monetary reward in search of achieving a world championship is one of the greatest, and perhaps unintentional, messages of the book. In pursuing a quality of life that satisfied his love of competition and jumping out of airplanes, he sacrificed some of the things that most of us might consider to be essential.
This might leave you wondering, what was the payoff? How about a beautiful wife and family? Or being pivotal in creating a community of lifetime friends that were able to carve out a living doing just about the dumbest thing you can do with an airplane?
Sure, using the principles outlined in the second half of the book you can go and find huge success in an office turning a crank and spitting out mountains of dollar bills. Yet which would you rather achieve? Sit on a small hillside of greenbacks? Or would you rather create a legacy that will last generations?
Those are the questions that make this book great.
Bottom line:  A great motivational read, and a bible (or rather, a Torah) for overcoming adversity.